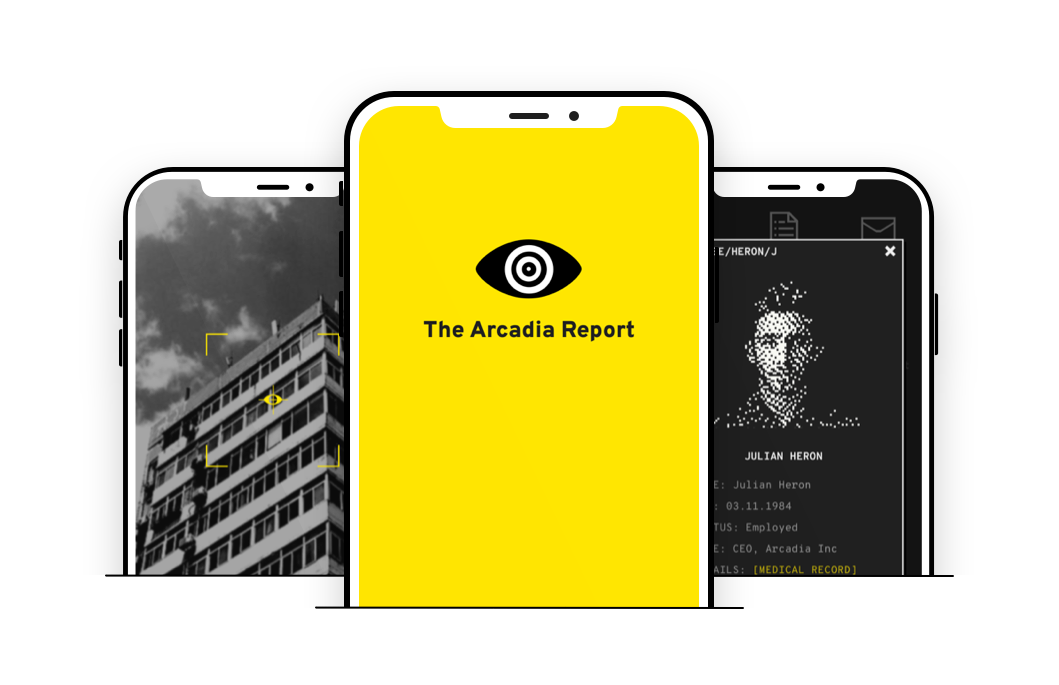 The Arcadia Report is an immersive murder mystery unique to you, transforming your city into an escape room. It is a new kind of entertainment, designed for stories you experience. Try out the first two cases here and peek behind the scenes of the design.
Case Files
Case 0: Welcome to Arcadia
The Arcadia Report is the corrupted database of a failed startup. Someone is reigniting their quest to build an algorithm to solve crimes and attempting to crowdsource justice. You've been selected to take justice into your hands. Follow the clues to restart Arcadia and discover the mystery in Welcome to Arcadia.
Case 1: The End of the Beginning
You've successfully restarted Arcadia, now the real mystery begins. It's up to you to piece together clues from the corrupted files to solve the mystery and prove the death of Arcadia's CEO was anything but suicide. But is everything as it seems? Delve into the dark secrets of Arcadia and make up your own mind about who to trust in The End of the Beginning.
The Citizens Club
Every week, Citizens Club members recieve the Redacted Report before anyone else. Each one is packed with AI and gaming news, exclusive sneak peeks at development, and opportunities to help shape the future of The Arcadia Report. Read past reports and subscribe here.